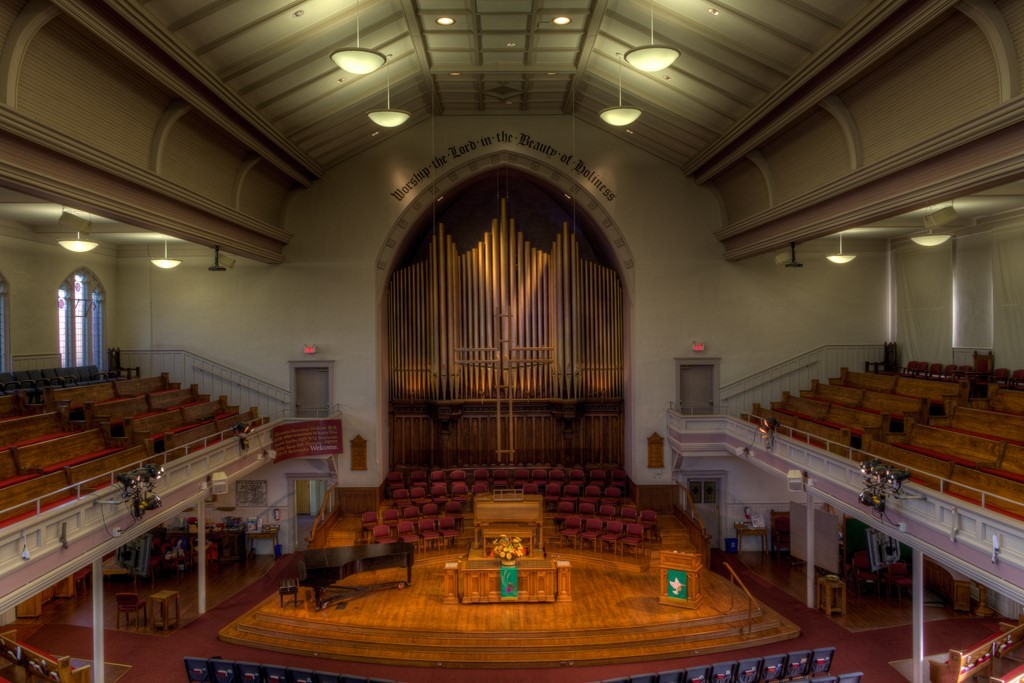 The Sanctuary
First Metropolitan United Church has a beautiful and historical Sanctuary, offering a cathedral atmosphere. Built in 1915 of red brick in the perpendicular Gothic style, it is registered as a heritage building. The interior is richly adorned with carved wooden pews along the sides, a central aisle, a hand-carved Chancel and original artifacts all done in soft tones of burgundy, sage and heather.
With its soaring organ pipes and oak woodwork, the Sanctuary lends an air of romance and solemnity to your special occasions. Expansive stained glass windows provide natural lighting. The front is spacious with an open wooden cross in modified Celtic style.
The Sanctuary features:
seating for up to 625
excellent acoustics, ideal for concerts
sound system
organ available (movable on platform)
9-foot concert grand piano on platform
we can provide pianists or soloists, or you can provide your own musicians
lighting system
audio-visual system with four projectors, two plasma viewing screens and two rear-projection screens
Livestreaming and video recording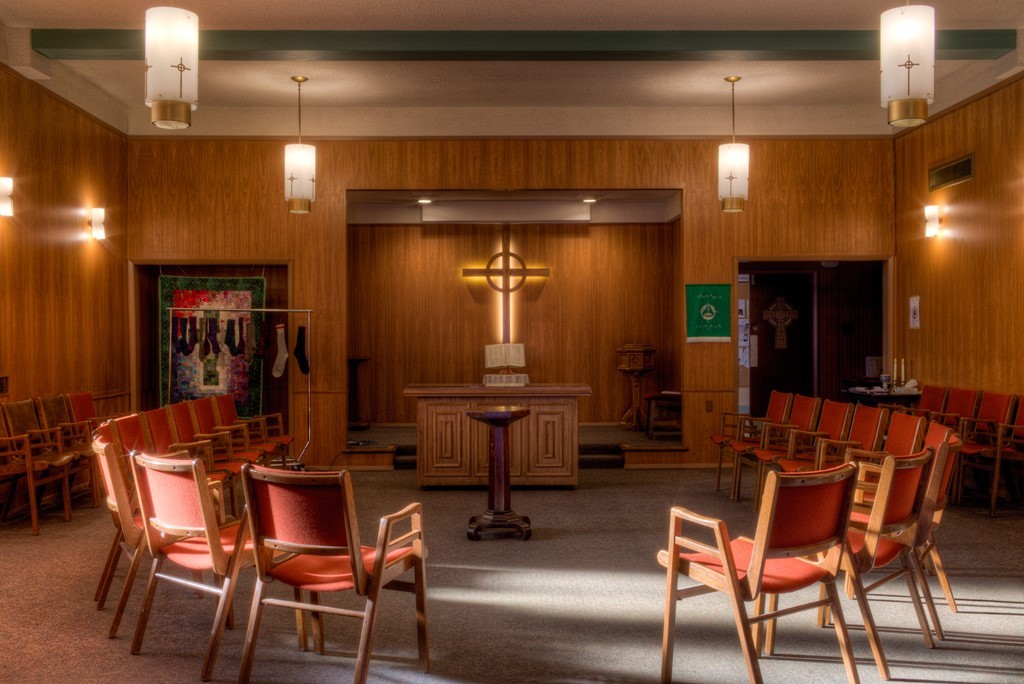 The Chapel
A chapel, which seats about 60 people, offers a warm, intimate and informal setting for meetings, discussion groups, small weddings and memorial services and even for showing movies. The 9:00 a.m. Sunday Communion service is held in the Chapel.
The Chapel features:
seating for up to 60
sound system
ability to bring in projectors and screens

The Fellowship Hall
The Fellowship Hall is a grand multi-purpose space that can be used for dining events, sports activities, plays, dances and wedding receptions. With a high ceiling and windows for cheerfujl daylight, the hall makes a perfect space for larger events.
The Fellowship Hall features:
seating for up to 400 for meals
seating for up to 600 for presentations and other events
fully-equipped commercial kitchen
gym floor and basketball hoops
stage with PA system mounted, as well as sound system available
projection screen mounted on stage front
piano available on stage, console piano also available for use on floor
ability to bring in projectors and screens

Other Rooms
Individual meeting rooms seating 15 to 60 people, some with attached preparation for coffee and tea, such as the Doreene McLeod Room. Catering options for these rooms and the Fellowship Hall include sandwiches, vegetables, fruit, dessert squares and beverages, or may be provided by yourself or external company.